About John
John Barbour changed the face of American television as the creator, producer, principal writer, and co-host of Real People, television's first reality show. He is a five-time Emmy award winner, a storied actor and performer, a joke and script writer, and entertainment professional across genres.
The American Media & the 2nd Assassination of President John F. Kennedy
Tracing the history of mainstream media corruption how, where, and when it began. Revolving around the investigation by New Orleans District Attorney, Jim Garrison into the assassination of President John F. Kennedy, the film exposes how some in the media aided the killers before Dallas and how all protected them after Dallas. Directed, produced and narrated by John Barbour the godfather of reality TV, actor, comedian, television host, producer, director, writer and the only performer in television to win Emmys for both entertainment and news shows!
John's Autobiography
YOUR MOTHER'S NOT A VIRGIN!
The bumpy life and times of the Canadian dropout who changed the face of American TV!
In his highly entertaining deeply informative autobiography you will indeed discover..what a storyteller. And what amazing stories!
Available at Book Depository and Amazon.
Listen to John read his autobiography: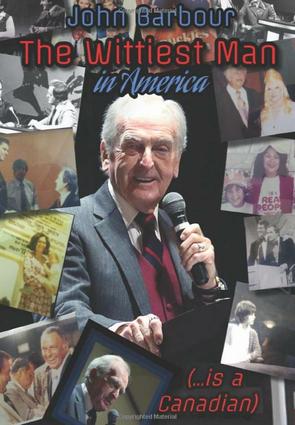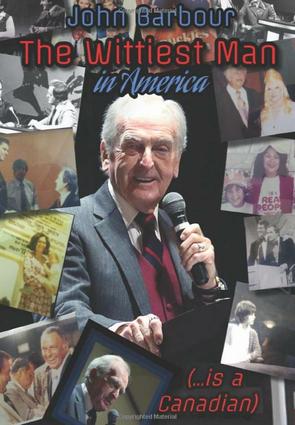 NOW AVAILABLE!
John's new book, "The Wittiest Man in America (…is a Canadian)"
can be purchased at Amazon!
"John Barbour's long and interesting life should be made into a movie.  It's 'Horatio Alger Goes to Hollywood', filled with interesting characters both famous and infamous.  His observations rarely fail to elicit laughs and/or outrage."
                                                     – George Knapp, TV Investigative Journalist
At UNLV:  The best JFK panel ever:  Jim Marrs, Dick Russell,  and Joan Mellen.

From 1972: 
John's Commentary
on the Munich Olympics